Comparing team signatures
Visualize 2014 NBA playoff series through team signatures
Photo:
melling2293
In Team signatures, I introduced a tool to visualize a team at a glance, and I recently added the ability to compare a team to another team, just in the nick of time for the start of the NBA playoffs.
In that vein, here is a team signature comparison of every matchup in the playoffs:
San Antonio vs Dallas
Surprising similarly potent offensives with a slight Spurs edge on defense.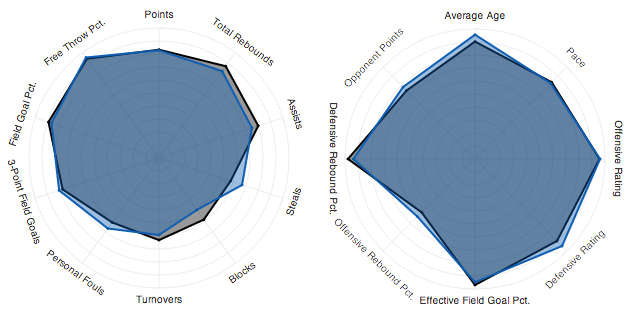 Houston vs Portland
Two teams that are evening matched on the advanced stats side. Although most are expecting Houston to run away with this, Portland does play safer, and they might be able to use that to extend the series.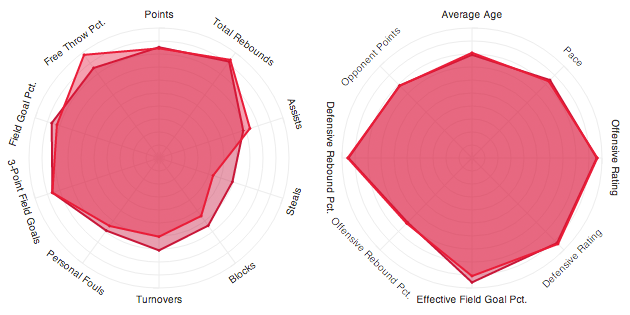 LA Clippers vs Golden State
While the Warriors have the edge at the three point line, they're just a lessor version of these Clippers.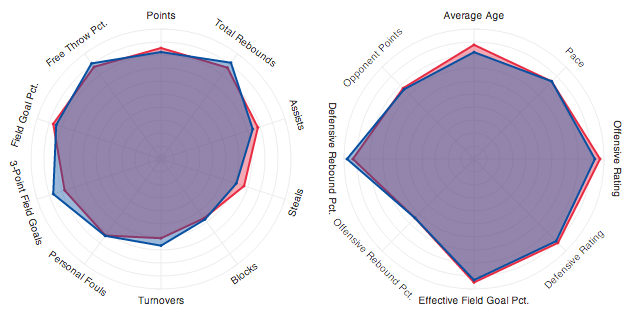 Oklahoma City vs Memphis
Although Memphis should compete in this series, you get the feeling OKC will struggle, but come out on top.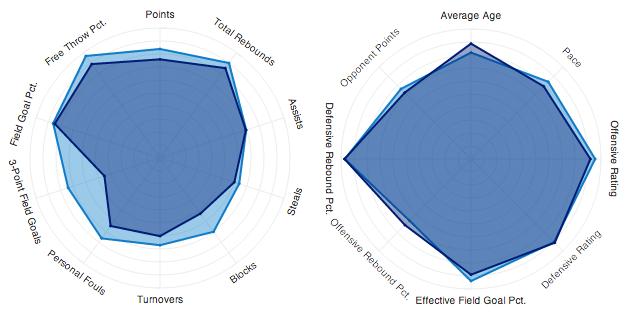 Indiana vs Atlanta
Decent offense vs good defense. Given Indiana's recent struggles and the disparity between the teams, I wouldn't be surprised if this goes to six.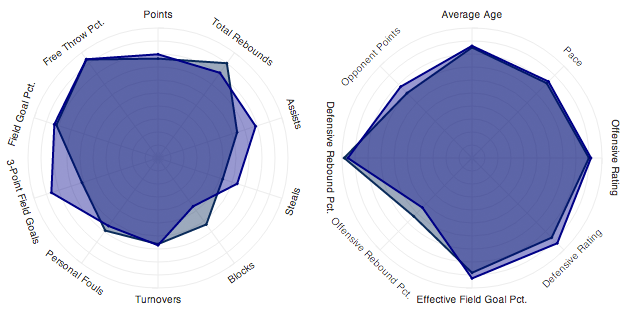 Chicago vs Washington
This one is hard for me to see. Offense vs defense, the addition of Nene to a solid Washington team might lift their defense enough to overpower a solid Chicago offense.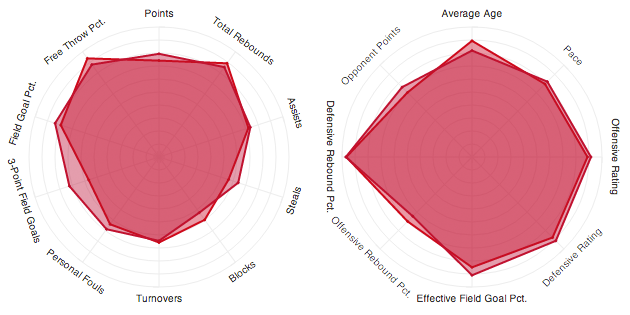 Toronto vs Brooklyn
While most are picking Brooklyn, they appear to be evenly match while Toronto seems to have the edge on youth and offense. Considering Brooklyn's season is more a stecond half story, it wouldn't be surprising if this isn't a good reflection of these two teams.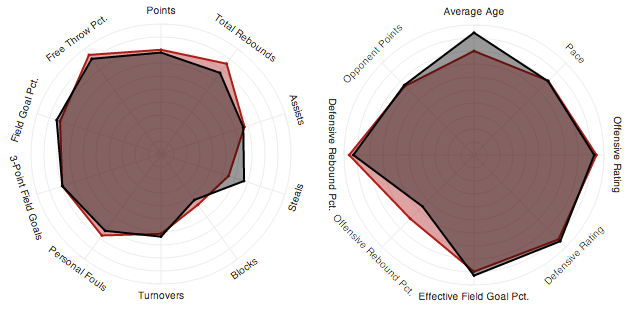 Miami vs Charlotte
Charlotte won't really have much of a chance in this one.