Team signatures over time
Visualizing the evolution of a team over time
Photo:
jwcoke
In Team signatures, I introduced a tool to visualize a team at a glance.
To better leverage the visualization and data, I added on the ability to view a team progress from the 1979-80 season to current day. I chose 1980 season because that was when the 3 point line was added- we effectively had entered the modern Association.
While its cool to watch your favorite evolve over time, the thing that stuck out the most to me was how the 3 point line has changed over time.
Team signatures in 1980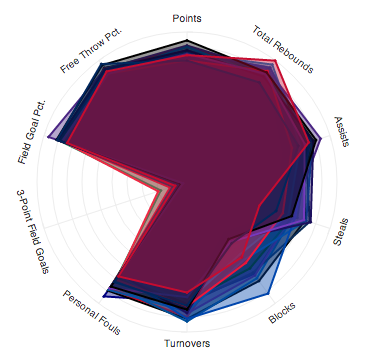 Team signatures in 1985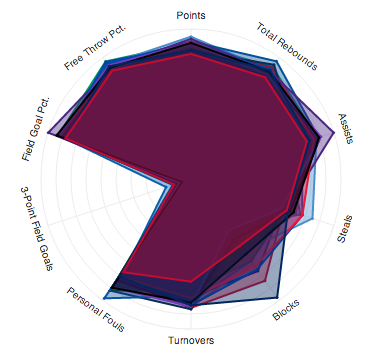 Team signatures in 1990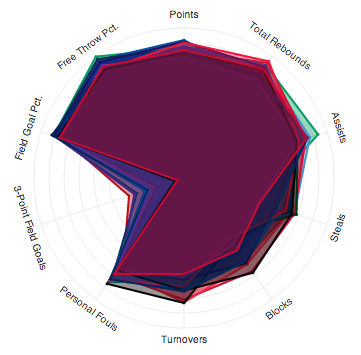 Team signatures in 1990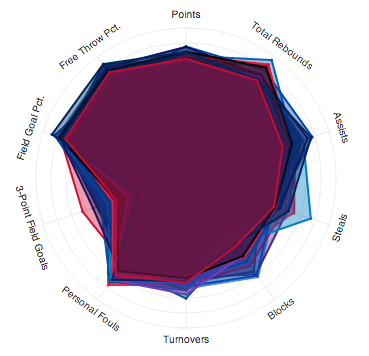 Team signatures in 2000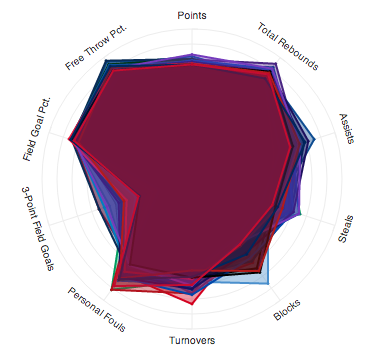 Team signatures in 2005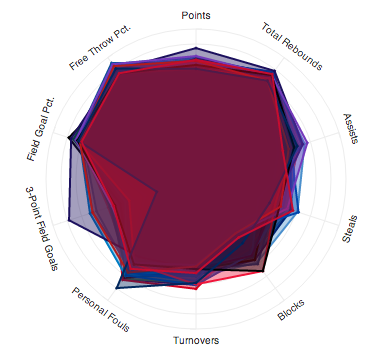 Team signatures in 2014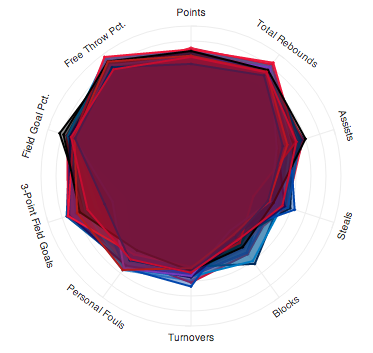 Interestingly, it took about 10 years for people to start taking threes. It took another 5 years before they really became commonplace (the disparity between 1994 and 1995 is surprising). And then from 2000 to 2014, you can still see the number reaching it peak as teams realize the value of the three pointer.
See if you can find anything in the evolution of your favorite team!