Anyone who has analyzed historical NBA draft picks should know that translating success to the NBA is never a sure thing. No matter how good the scout, GM, or draft model, there is still a high level of uncertainty involved in predicting NBA success.
My goal is to highlight this uncertainty. By putting less emphasis on a single number, and more emphasis on a probabilistic range of outcomes, our evaluation of players can be more representative of the roll of the dice that NBA teams face.
---
If you want to learn more about the machine learning behind these projections - check out last year's post as well as this Twitter thread which went over model changes for this year. You might also be interested in this Twitter thread where I shared real-time insight on players as they were drafted.
Follow me on Twitter if you find this interesting!
---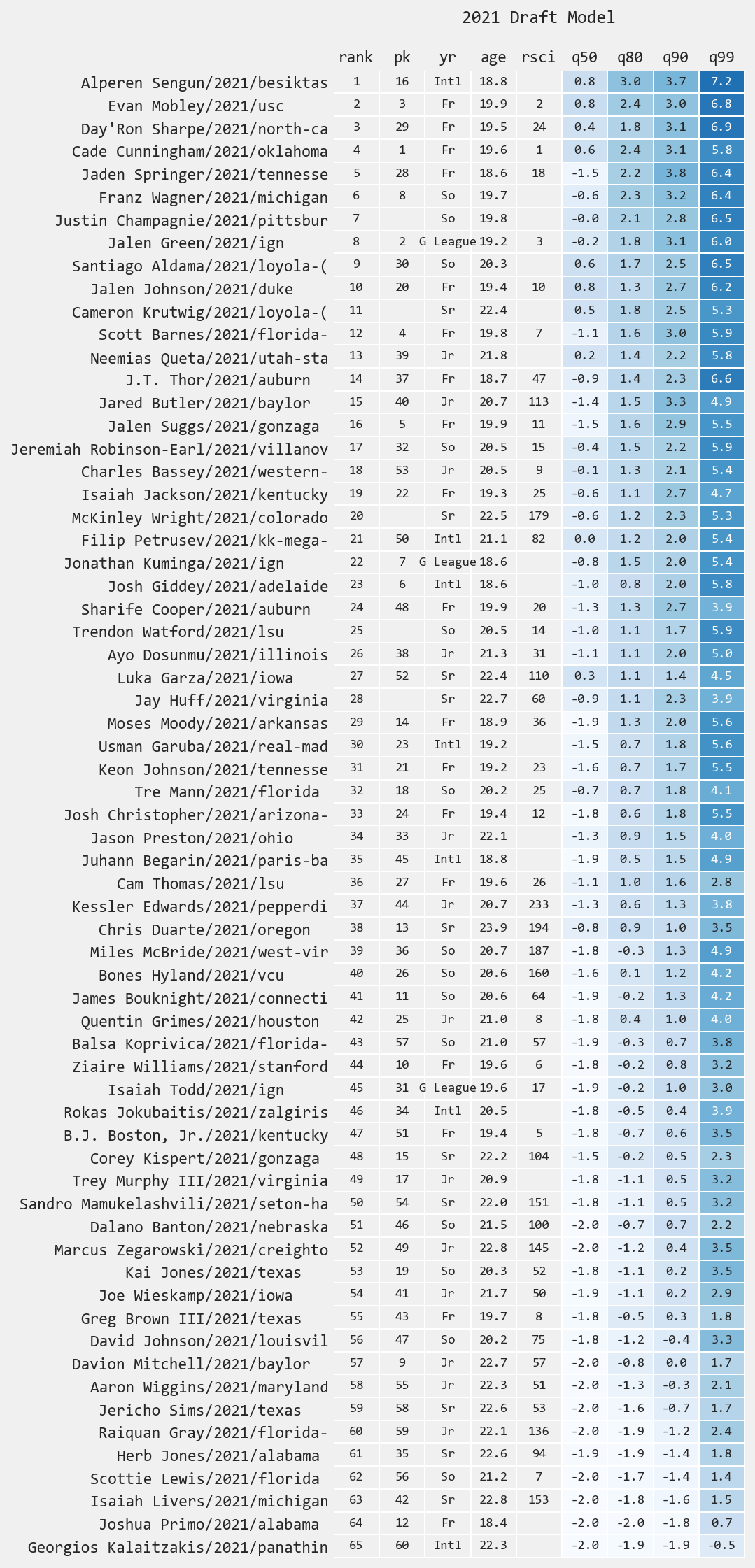 ---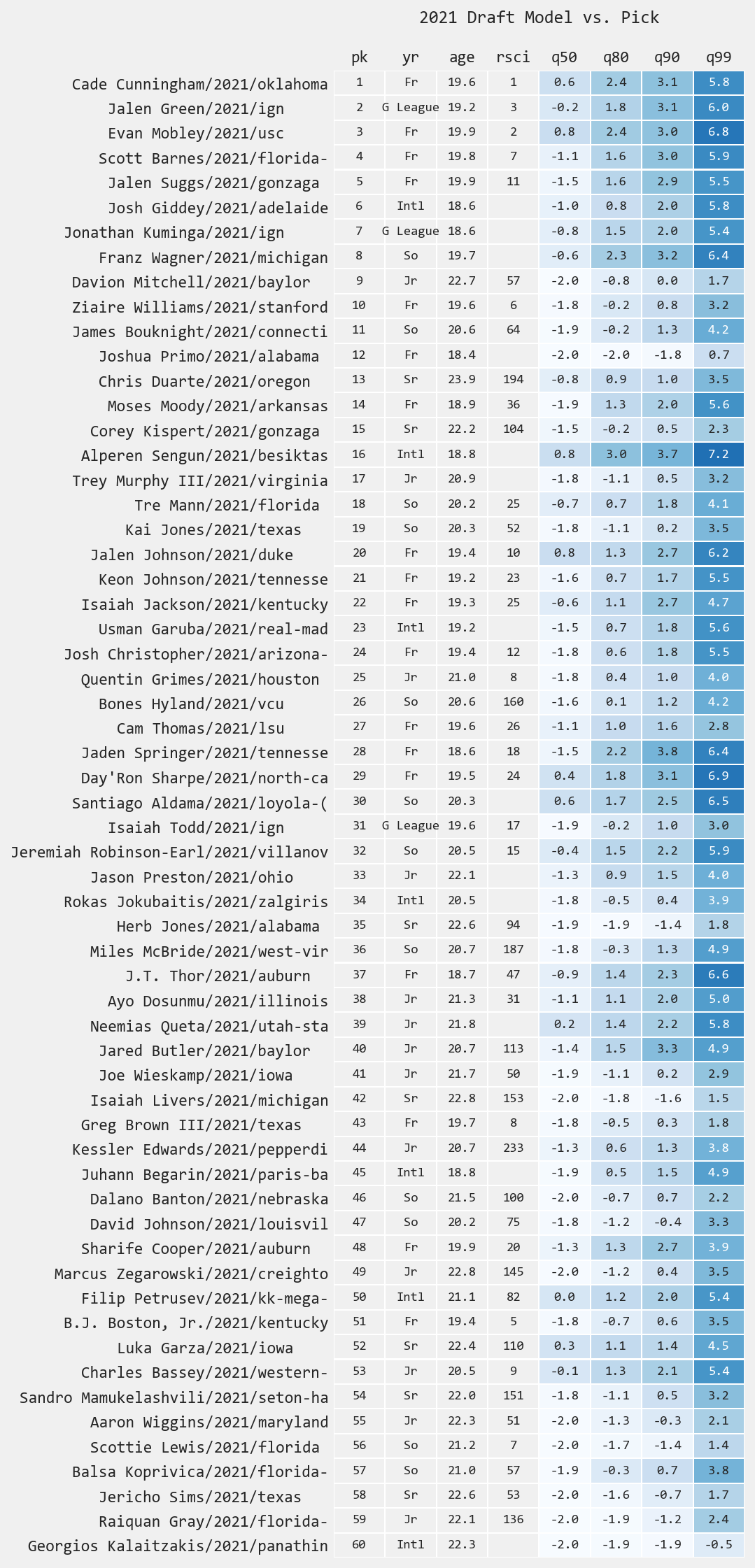 Here you can find historical (out of sample) projections for the last several draft classes: 2018 | 2019 | 2020
---
Select a player to see a player draft profile including:
Statistical Profile - visualize the strengths, weaknesses, and growth trajectory of individual players over their college careers
Playing Style Comps - find the most similar player seasons compared to the potential draftees most recent season, which can keep you honest on a players expected outcome
---
Besiktas Sompo Japan | INTL | C | 6-9 | 235 | 18.8 | wingspan: 7-0 | realgm
Statistical Profile

Playing Style Comps

---
See here for links to the various models.